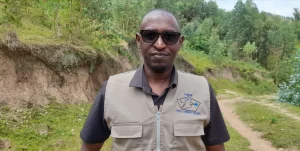 The originality of this article is published by the online newspaper Umuseke.rw
Almost all the Burundian refugees who live in Muhanga, one of the districts of the southern province of Rwanda which shelters more than 700 burundian refugees, say that they left their country, Burundi, in 2015, during the riots before the presidential elections at that time. They claim that as soon as they arrived in Rwanda, they were well received.
Taking as model the speech of Rwandan President Paul Kagame who often comes back to the autonomy of each citizen and non-dependence, they felt that they had to build themselves and lead a life like all other Rwandans who depend on the profession of agriculture and animal livestock. A resilience that seems to pay off well among these Burundians.
The legal representative of the "Forum Pour la Mémoire Vigilante", a non-governmental organization under Rwandan law, specifies that they fled the riots believing that they would not remain long refugees far from home.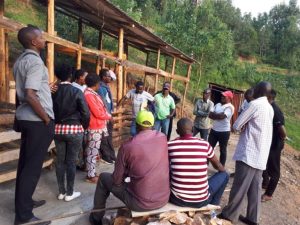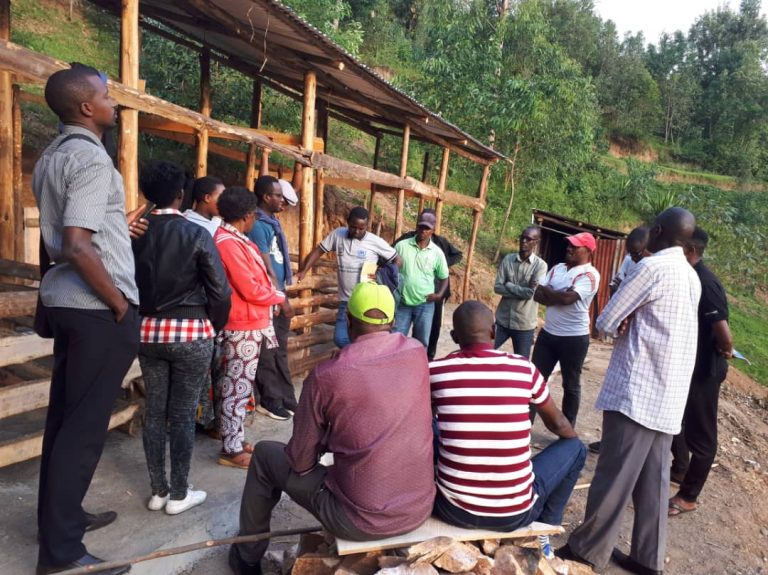 "We thought the problems we had fled were going to be solved and we were going to return home as soon as possible", remembers Mr Ferdinand Ndayiragije before continuing that they began to think about sustainable projects that they could do to earn a living without begging.
"We started raising small productive domestic animals for a short time, like pigs, now we want to borrow farmland because market prices have gone up," he said.
Ndayirajije adds that the pigs they raise have started breeding, but the main problem they are left with is finding land where they can farm for a short time so they can cope with the famine.
Ndayiragije stresses that they rely on the security of Rwanda and seek solutions that will allow them to live without waiting for other humanitarian aid.
Nkurunziza Willy, executive secretary of the refugee committee in Muhanga and a member of the organization, suggests that some residents saw how the refugees live and lent them small plots to grow vegetables but that does not sustain them for a long time.
"That's when we took the decision not to fold our arms anymore, now we want to combine pig farming with agriculture because they go hand in hand," he said.
The mayor of Muhanga district Kayitare Jacqueline, indicates that the administration has so far received no letter from these refugees asking to the district to lend them land.
Kayitare confirms that if the question is raised, the administration will look into it to find solutions. "If they want government support, let them show us how they want us to help them," she said.
The Mayor of Muhanga District says that the challenges faced by refugees are shared by various agencies that help them, including the ministry in charge of refugees (MINEMA) and the United Nations High Commissioner for Refugees (UNHCR).
In addition to livestock and agriculture, the FMV invests in the schooling of some thirty children from poor families.
This article is made within the framework of the international day of refugees celebrated on June 20 of each year. The UN Refugee Agency, UNHCR says this is an opportunity to highlight the rights, needs and dreams of refugees, and help raise political awareness and mobilize resources so that refugees can not only survive, but also thrive.
According to the UNHCR, international days like World Refugee Day help draw global attention to the plight of people fleeing conflict or persecution.
Burundian refugees in the countries of the East African part want the World Day dedicated to them to be an opportunity to improve their living conditions while waiting for them to "voluntarily" return home.
According to a recent UNHCR count, there are more than 261,000 Burundian refugees in the sub-region. Tanzania alone is home to almost half while Rwanda is home to more than 48,000.