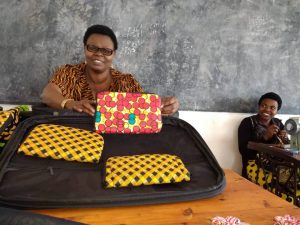 Huye district, former Butare, in the southern province of Rwanda, is home to a lot of Burundian refugees. Among them, more than 20, living with disabilities or at least infirm, including children.
They try to do as much as possible to make a living even if it is not always easy according to their testimonies.
Patrick Muhizi, he is an Electrical Engineer. However, he is no longer doing this job because he is not doing well because of his leg that has some disability in the knee. He has some difficulty to walk.
He preferred to buy a billiard game machine and installed it in a Resto-Bar. For each game, he cashes 200 FRw. And by day it has between 40 and 60 rotations of games. "In any case, I can not miss a gain of 10.000 FRw per day, so that by month I can easily have 300.000 FRw. Rent and other everyday needs come from here, "he said.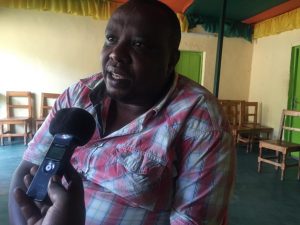 Beside, this father is also much sought after by the owners of the Bar and Motel of the place to help them make the count and the balance at the end of the month, a career he has taken into exile. "There too you will understand that I get something".
Adelphine Konji is another Burundian refugee living with disabilities. She is living in Huye like Patrick. She walks with a crutch. His handicap is at the level of the legs.
In Burundi, this woman was a seamstress. But when she came into exile, she did not have her sewing machine. Luckily, she says, she received a machine donation and that's where she got started. For the moment she has two machines and easily earns a living.
Not to work alone, Adelphine preferred to associate with two Rwandan women who do the same job as her and for the moment they form a cooperative. "These two girls with whom I associated did not know how to sew well but I trained them," she says.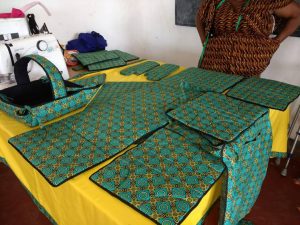 At the same time, Adelphine has embraced another profession of preparing liquid soap as well as the manual manufacture of under-plates using beer bottle corks or lemonades. According to this Burundian, these activities make her live.
Albert is another Burundian refugee who has won the lion's share at the Rango market in Huye. He tries to live thanks to his clothing business. This man, too, moves with a crutch.
Sitting in his stand, he testifies. "With this trade, I cannot miss the pure sugar my three kids. My wife does not have a permanent job but she is looking to the left on the right and at the end of the day we are left with enough to support our family ".
These Burundians appeal to other people, especially people with disabilities, to always overcome laziness, "because at the mental level, there are no problems," they say.
They say that they work as without disabilities, even if they face difficulties related to their physical condition. "We have to turn our hoop because we, we have needs like any other person" they conclude